Facilities offered at Moher Hill Open farm include a coffee shop, toilets, outdoor hygiene station and picnic areas. Activities include: mini golf, ball pool, bouncing castle, indoor & outdoor go karts and a fairy trail. 
The farm is wheelchair accessible and there are baby changing facilities available. 
As the farm now operates with a zoo licence, you are unable to bring your dog with you when visiting the farm, only guide or assistance dogs allowed. 
OUTDOOR ACTIVITIES
There are a large range of outdoor facilities at Moher Hill Open Farm, including fairy trail, animal paddocks, feeding the animals, antique farm machinery, mini golf course, picnic area and play areas and outdoor go-karts.
INDOOR ACTIVITIES
For all those rainy days Moher Hill Open Farm boasts many indoor facilities including: an under 5 years old play area, bouncing castle, go karts, ball pool, picnic area and indoor sand area.
FARM MAP
Welcome to the map of Moher Hill Open Farm. To get your bearings follow the legend on the left hand side. A-H represent facilities and areas of interest and the purple signposts 1-17 represent animals in the animal paddock. Click on the item in the legend or on the map to see more information if available.  
Facilities/Areas of Interest
Farm Rules
Safety First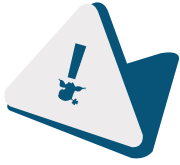 Animals and farms are great fun and very educational – but you must be careful and follow all the safety rules which the staff will explain to you when you arrive, and remember to wash your hands after petting the animals!!
Normal operating hours are as follows:
April
Easter holidays, and weekends only
October
Weekends only, Halloween Midterm
December
Opened for the Christmas Village